Menu
---
Universal Waste Systems is pleased to be your zero waste partner. Customer service is our highest priority, and we look forward to the opportunity to serve you.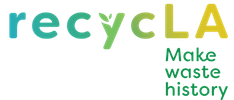 ---
Northeast Zone Communities
The Northeast Franchise Zone covers the areas of Los Angeles east of the 101 Freeway, south of the 134 Freeway, and north of the 10 Freeway, and includes these communities:
Echo Park
Eagle Rock
Atwater Village
Silver Lake
Los Feliz
Chinatown
Montecito Heights
Highland Park
Griffith Park and Dodger Stadium are also in the Northeast Franchise Zone.
A Zero Waste Franchise Program
for Northeast Los Angeles
Zero Waste LA is a new public/private partnership to benefit the businesses, consumers, and residents in the city. Through this program, the City of Los Angeles is launching a franchise program with well-qualified waste collection and recycling companies designated to serve each of the 11 franchise zones in the city. For the Northeast franchise zone, the city has selected Universal Waste Systems to be your zero waste company.
One of the primary goals of this new franchise system is to reduce the amount of waste sent to landfills by 1 million tons per year by 2025. To help achieve this goal, Universal Waste will be offering businesses and apartment buildings in Northeast LA a variety of recycling and waste reduction services.
Customer Service:
For all customer service requests, contact the City of Los Angeles Customer Care Center at
800-773-2489
, or file a customer service request online by clicking
here
.
The City of LA disposes three million tons of waste annually. It's time for a change.
Area landfills are increasingly overwhelmed by trash from the city's businesses, consumers, and residents. According to the Environmental Protection Agency, the amount of trash in landfills throughout the country has tripled since the 1960s. If this rate of increase is allowed to continue, the results could be devastating to both the environment and the ecosystem.
The seriousness of this situation is what prompted the City of Los Angeles to establish the Zero Waste LA Franchise system. Under the terms of this system, each of the franchisees selected by the city must meet specific reporting requirements and maintain a prescribed set of environmental, community, service, and rate standards. They must also provide:
Clean-fuel, low-emission vehicles
Efficient truck routing
Enhanced recycling options
Improved customer service